Posted by Free State Rifle LLC on 5th Oct 2022
We're not just here to make money, we're here for our customer's to get their money's worth. We understand that compliance parts do not add sex appeal, but they don't always have to be an eyesore. With Free State Rifle, you can expect the work to be done correctly so it can be displayed on the rack with no apologies needed. Our current lead times are still under two weeks from the time of receiving with very few exceptions.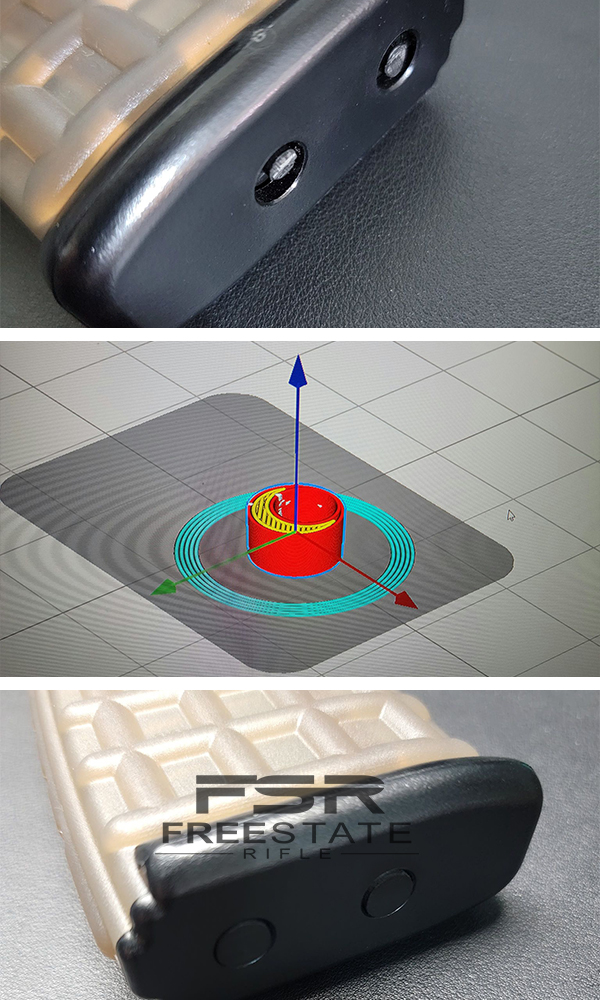 Above is an example of an OEM Steyr AUG magazine with a 10/30 block installed by MagazineBlocks. Their floorplate locks don't align, nor fill the locking tabs on the baseplate. It's purely cosmetic but why take the easy route?